VRV/VRF systems
Inverters respond to the changes in the cooling or heating requirements within the space that is being air conditioned by controlling a variable speed compressor, or multiple compressors of varying capacity. A sophisticated control system will then switch between the cooling and heating modes. More advanced inverter systems allow indoor units to heat or cool independently of others in different zones in the building, providing energy savings when heating and cooling are required at the same time
Calculate the size your system needs to be
Our calculator will help you discover the size of the VRF system you may require. However, like even the simplest of air conditioning installations (and VRF is a deal more sophisticated), correct HVAC design and specification by a qualified engineer is a must.
The benefits of Inverter technology
Inverter technology is the big innovation in climate control. It optimises efficiency through a simple principle: to adjust the energy used to the precise requirements of the rooms in your building. Inverters are the 'must have' investment if you use your air conditioning all year round for heating as well as cooling
Improved comfort Fast start-up times and the continual adjustment of cooling and heating outputs ensure that the required room temperature is reached quickly and constantly maintained.They are quiet and there are no temperature fluctuations.
Energy efficiency Inverter match the power used to actual requirements – no more, no less – in this way energy consumptions can be up to 5o% less than a traditional system.
With the team at Lambourne Refrigeration & Air Conditioning right at your side, you'll be safe in the knowledge that if your system breaks down, we'll do everything we can to get it back up and running again – so that your business doesn't suffer.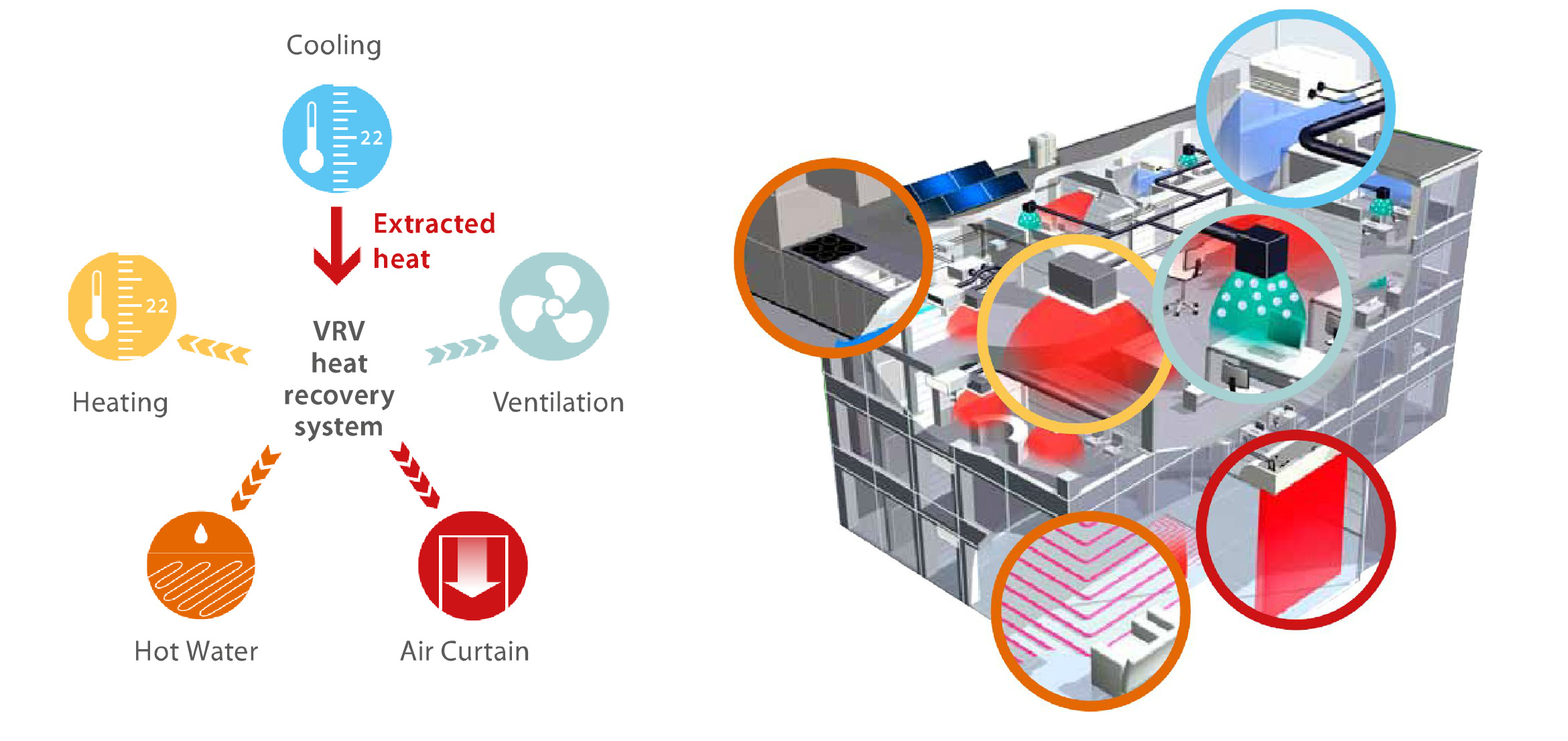 Thought about ECA's?
Enhanced Capital Allowances (ECA) scheme rewards investment in energy saving systems on the Energy Technology List (ETL) with accelerated tax relief. Businesses may be able to claim 100% first year capital allowances and write off costs against taxable profits in the year of purchase. Find out more