Heating
Energy prices are rising. The future economy is uncertain. Environmental concerns are more important than ever. Because a heat pump uses free energy from the air to extract heat, it is the ideal solution for domestic heating. A heating system powered by leading manufacturers heat pump provides the ideal warmth and comfort all year round, even when it's freezing outside. A heat pump reduces your energy bills and your CO2 emissions too, so it's better for your budget and the environment.
Heating and Hot Water Solution
A heat pump can provide more than efficient heating for your home. It can also provide a total solution for domestic heating and hot water. The whole heat pump system can be connected to solar collectors, for even greater efficiencies. The solar energy helps to deliver 60% of your hot water energy needs throughout the year.
Heating and Air Conditioning Solution
Enjoy an ideal climate within your home thanks to leading manufacturers integrated systems, which will both heat and cool your home to maintain the perfect temperature no matter what the weather is like outside. Indoor units can offer more than just heating and cooling; they can also provide humidity control and fresh air ventilation, advanced inverter and heat pump technologies offer excellent seasonal efficiencies over the year.
Perfect for New Homes and Renovation Projects
Leading manufacturers versatile heating range fulfils all your needs, whether you are renovating your home or involved in a new build project. Whatever the age of your property, you can depend on leading manufacturers heating and cooling solutions to last for many years to come, providing reliable service whatever the weather.
Replace your oil heating system
Renovate and replace an electric heating system
Renovate and replace an electric heating system
Heat and cool a new home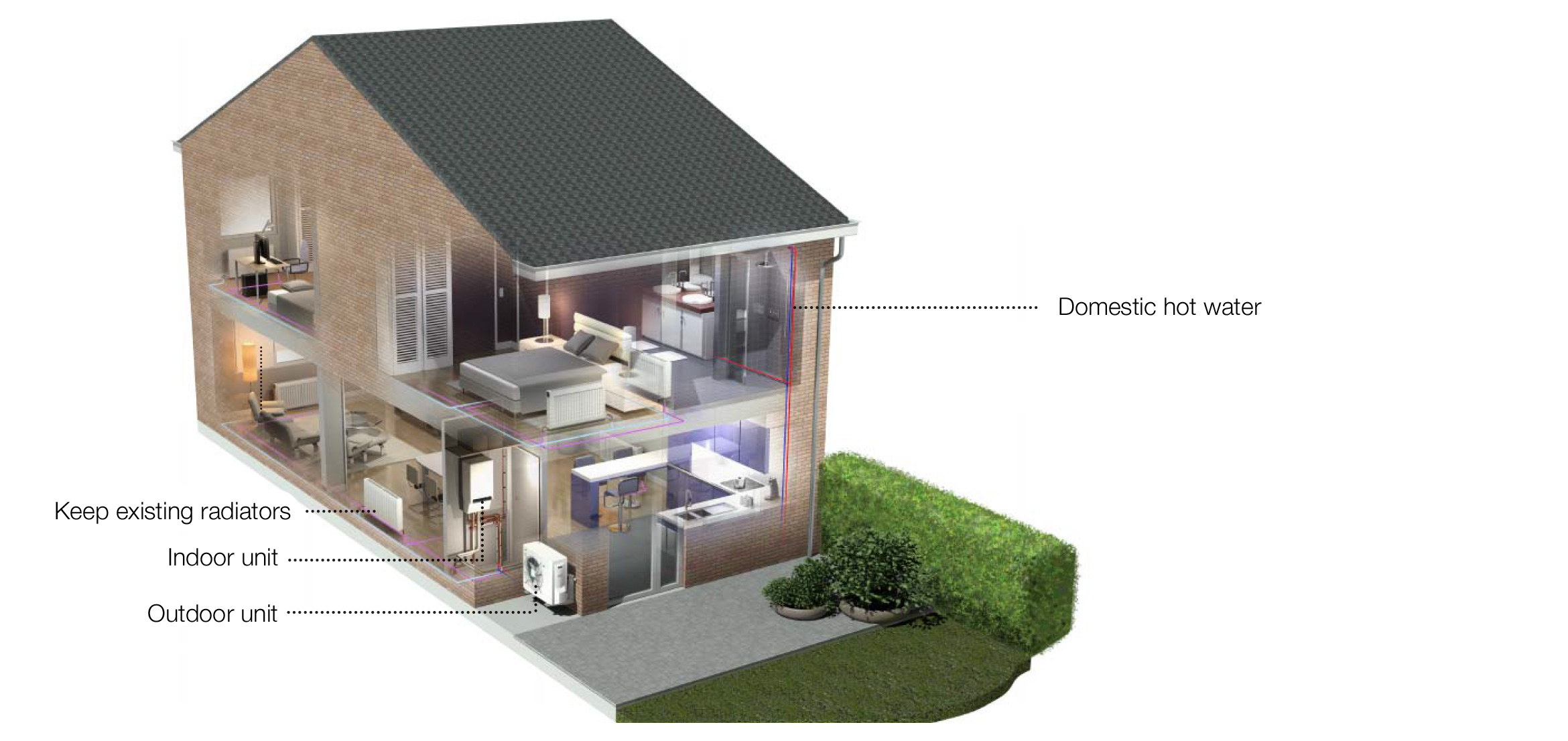 Installation, Service Maintenance & Repair
With the team at Lambourne Refrigeration & Air Conditioning right at your side, you'll be safe in the knowledge that if your system breaks down, we'll do everything we can to get it back up and running again – so that your business doesn't suffer. Find out more